Review: Blue Ocean Strategy: How To Create Uncontested Market Space by W. Chan Kim, Renee Mauborgne
Review: Blue Ocean Strategy: How To Create Uncontested Market Space by W. Chan Kim, Renee Mauborgne
Finding a "Blue Ocean" has become a cliche that pops into conversations regarding markets and how businesses compete in them. In general, it connotes a space that's virgin and calm, whereas the "Red Ocean" is clouded with blood as sharks devour each other. In a Blue Ocean, strategy reigns supreme as a company reaps tremendous reward in discovering a new market and capturing pent up demand. In a more established market, known as a Red Ocean, differentiation and operational excellence are keys to profits as prices fall to grab market share. Why do so many companies compete in the Red Ocean and get bit? Why don't they set out to find a Blue Ocean instead? The answer is simple: because finding a Blue Ocean is hard. That's why this books tries to provide a framework to make that search process and implementation easier.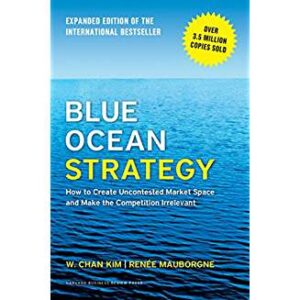 Blue Ocean Strategy lays out a strategy for value innovation that makes your competition irrelevant by making a leap in value. So many companies get stuck in the value-cost trade off without realizing there's a way out. To get out, you can use one of the tools provided in this book called a "strategy canvas", a process that displays a value curve to understand relative performance across industries to tease out possible sources of demand. There is also a six step process presented that helps identify ways to create Blue Oceans, as well as a framework to communicate it in a compelling way that shares your story authentically and retains its uniqueness. This allows a company to not have to resort to product differentiation strategy, which is a more reactive than proactive approach. Most importantly, this book offers way to overcome boundaries to the change needed in some organizations to pursue a Blue Ocean, which can seem pretty large at first glance.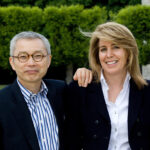 Overall my take on this strategy is that it shares a lot with First Mover Advantage (FMA), however, the book builds upon it by offering frameworks to discover these untapped markets. Some important considerations though when comparing Blue Ocean Strategy to FMA is that in the latter there is a concept of Second Mover Advantage, which arises when the First Mover fails to capitalize fully on its discovery. The reason for this is that Blue Ocean assumes the organization is actively seeking to dominate a space, and not there simply because it "fell into it." Therefore, companies pursuing a Blue Ocean need to poise themselves to scale quickly when a new space arises.
Next I'll be switching gears to review Jocko Willink's very compelling "Extreme Ownership: How US Navy Seals Lead And Win".
Thanks for reading!