Review: High Output Management by Andrew Grove
Review: High Output Management by Andrew Grove
Interested in management? Andrew S. Grove was one of Intel's best chief executives, if not one of the best throughout all of the major organizations of his era. There is little doubt that the computer revolution was aided by his contributions. He was well known for being a highly productive, if borderline ruthless, manager. He is credited with ushering in modern non-hierarchical flat organization types in order to help break down the barriers between management and engineering. This combination of Grove's intrinsic qualities as a manager and the organization he helped optimize probably moved up semiconductor quality considerably in the late 90's and forward by at least a decade. He is also remembered as a survivor of the Nazi Holocaust, and willed his way into success. Unfortunately, Grove passed away earlier this year, which put his work back on the radar for those of us interested in business strategy. This event is what triggered this book coming on my radar to read.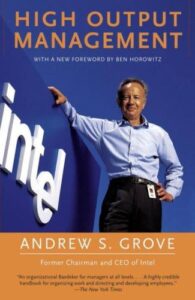 High Output Management
is one of those must reads if you're interested in management or how to better understand your role in an organization. Grove does this in a way that parallels the manufacturing process, whereas one seeks to optimize production by planning, measuring, and creating consistency, so does one manage themselves within an organization by doing the same. The book itself is broken down into four parts, each one expounding on a different theme.
The first part breaks down a manufacturing process whereas Grove starts showing how Intel could optimize its production and teases out the lessons from it that are applicable to manager's career. The next section is exceptionally helpful for the manager itself, as he breaks down how to create leverage as a manager, how to utilize meeting time, make effective decisions, and plan for the future. In the third section he reviews hybrid organizations and dual reporting, the latter something that those of us who have worked in shared services have experience in. Finally in the fourth section, Grove goes into employee motivation and performance appraisal and ways to approach interviewing potential candidates. All of this is solid advice that's not based on some far flung theory but rather experience.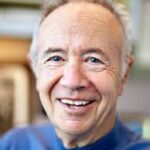 Overall this book is chock full of great insights from someone who developed a successful career in management. I find extremely helpful insights in his piece about what he would consider a "know-how manager", someone who is responsible for disseminating knowledge, has specific skills that help the organization, and can help others understand their business processes in better detail as this is the role I often find myself in. I also agree with him that our current environment is ultra competitive now because of globalization, which has made it less kind and less predictable and that it's up to an individual to optimize their individual competitive advantage and add value, something easy to forget when you become overly comfortable. I also found some good advice for my current position, which deals with the financial planning and budgeting for a healthcare organization. I can add value here by encouraging managers to think through their decisions. Anyone can cross their arms and say no, but it takes talent to help business leader tease out the rationale behind what they do to run their particular business segment and rethink how they'll accomplish future outcomes.
If you are interested in reading this book, I suggest reading the Kindle version that you can find HERE
.